Uncovering actionable insights to improve your business
Business Intelligence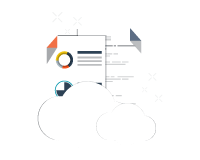 Business intelligence is the core of everything we do at New Angle Analytics. BI is the science behind finding the meaning within the data.
As a leading provider in Business Intelligence, our first step is to determine what your company needs are, what your pain points are, so we can create an action plan to capture and analyze the right data.
Our BI services include implementing collection tools, capturing and analyzing the data – prioritizing the data most important to your business' success – and developing customized reports designed to showcase insights that decision-makers can easily view and action.
Data Visualization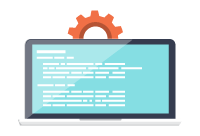 With every service, New Angle Analytics can create a visual, cloud-based interactive dashboard management system. The easy to comprehend visuals are a major departure from a spreadsheet data dump. The visuals highlight insights, issues, trends, and more – then allow you to dig deeper into the data as needed. Not every company is alike, which is why we work with you to tailor the dashboard and the visuals to provide the easiest to read and understand and the most transparent report.
Our system is easily accessed anywhere you have internet and is customizable to each user or department. Whether the user is in finance, marketing, or supply chain, you can tailor the dashboard so that each department views the information most important to their function.
Clients who utilize Data Visualization access insights in real-time across the business to make informed and quick decisions.
Web Analytics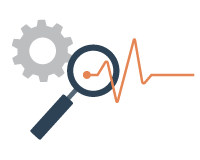 Your company website is crawling with information. Information that can be utilized to improve the content, user experience, and sales funnel. Information that can be utilized to determine your target consumer, where they are located, and what they do on your website.
That's where we come in. New Angle Analytics creates measurement plans to ensure that you have the proper tracking tools like Google Analytics and Tag Manager in place so that we can capture site traffic, trends, engagement, behaviours, sales, and drop-out rates. We then analyze your data to identify opportunities to increase traffic and optimize site performance to improve conversion and acquisition.
Digital Advertising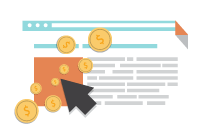 Digital advertising is an extremely effective marketing tool when implemented properly. But, where do you begin? New Angle Analytics can help you determine where to place your dollars across all digital platforms by running scenario analysis for potential conversions. We help you build confidence in your advertising plan by selecting the right media and researching keywords that will improve your campaign's awareness.
Once you've decided to launch your campaign, we track, analyze, and report insights throughout the campaign so you can adapt and optimize your spend against the platforms and audiences that are outperforming.
Our Services
Data arms you with the information you need to understand your business' performance. New Angle Analytics turns the billions of data points into easy to digest insights that highlight opportunities to capture new business or improve existing operations.
Are you getting the most out of your Google Analytics?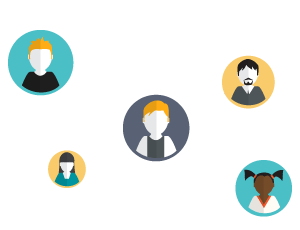 Email for a FREE consultation today
Case Studies
We've put together case studies from some of our top clients to showcase how our services have solved real-world problems and presented opportunities. With our insights, companies have made informed decisions that improve sales and ROI.